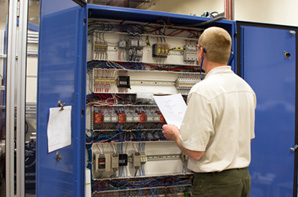 Our sales personnel offer over 40 years of proven experience in the electrical, automation and electronics industry. Our customer relationships are based on pro active and technical skills that bring solutions to customers in an efficient manner.
Our educational backgrounds include electronics, marketing and business management from major universities. With a proven track record of success within the industry, we would like to share our common sales goal; commitment to exceptional growth.
We look forward to the opportunity to meet with you and discuss how we can contribute to your company's success.
Alan Volkland–Sales/VP Sales & Marketing (South Bay, North Bay, Peninsula, Central Coast)
Jim Cyr-Sales/Principal (East Bay, Sacramento, Central Valley, Fresno, Northern Nevada)