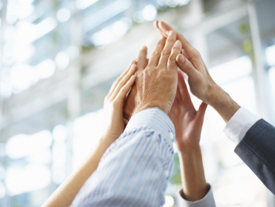 Established in 1997 ,Westron Sales Inc is a premier manufacturers rep organization. Head-quartered in San Jose, CA (south bay) and also has a branch office in Dublin, CA (east bay).
In 2007, Westron Sales formed its Renewable Energy Division to service the rapid growth of the alternative energy industry. This focus is driven by niche products within our current lines.
Our Value Proposition
Roughly 80% of sales are OEM and 20% industrial/commercial.
The company has partnerships with 103 distributors in 5 associations. These associations are NEDA, NAED, HTDA, EASA, & PTDA.
Territories
Northern California and Western Nevada.
Synergies
The company has dual and intentionally overlapping product categories. One side is dedicated to Control & Automation products and the other to Electro-mechanical components. In both cases, the 80% OEM & 20% Industrial/User customer base are strong influences to the product offering.